How solar energy will help power Fine Grain's journey to net zero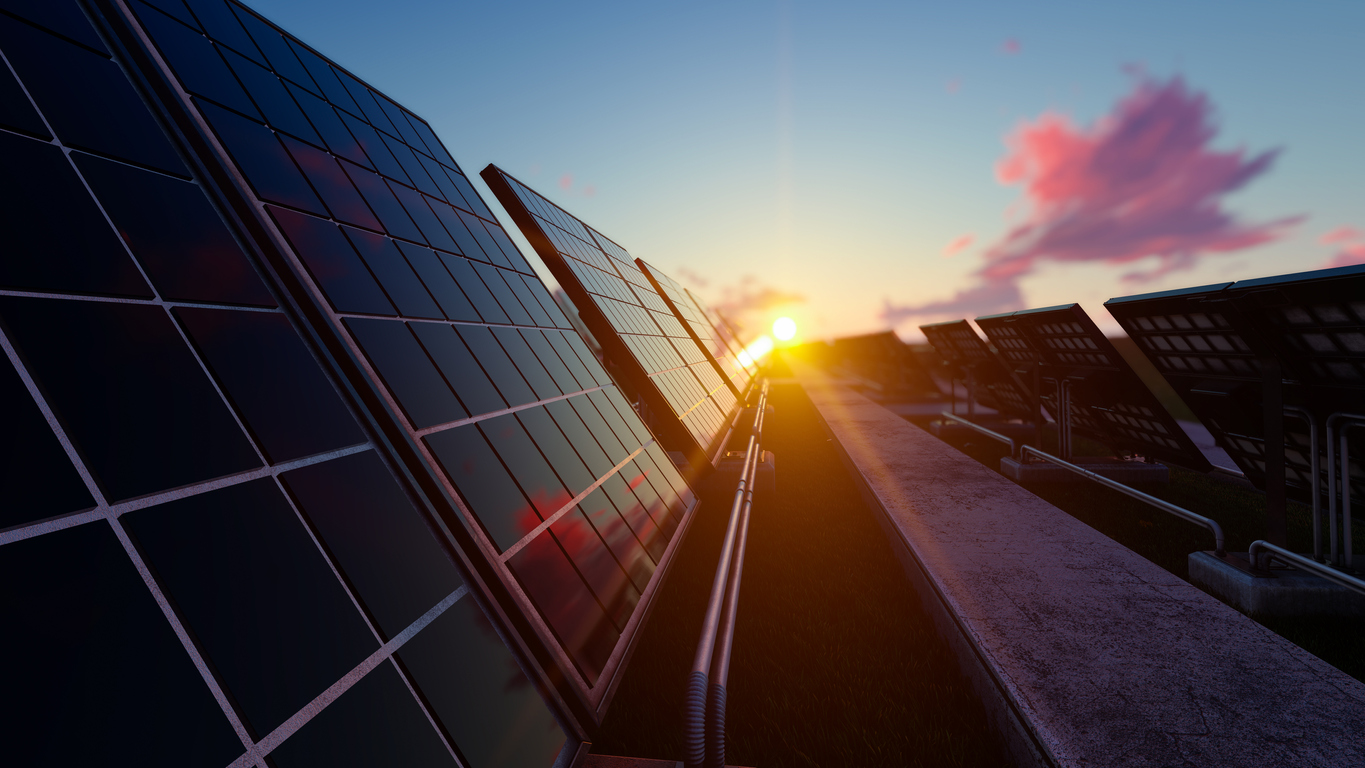 Let's face it, Ireland isn't known for its sunny weather. So solar energy may not seem a likely solution for Irish companies. 42% of the electricity used by Ireland in2020 came from renewable sources; most of that from winds blowing off the Atlantic rather than the sun, says the Sustainable Energy Authority of Ireland (SEAI). Less than 1% came from solar. Nevertheless, here at Fine Grain Property, we're preparing to harness solar energy to power our portfolio of world class workplace communities and progress towards our commitment of at least halving our emissions by 2030 and hitting net zero by 2050. Indeed, installing solar panels is a crucial step in this journey.
Turning rooftops into energy-generating assets
Comprehensive energy audits carried out at our facilities show that roof-top solar photovoltaic (PV) panels will play a fundamental role in delivering the changes we need to make. Seven of our 14 facilities around Ireland have been audited so far and the process will be completed by the end of 2022, allowing us to precisely map out our onwards journey to net zero.
The arguments for solar are compelling, even under Irish skies. Modern solar panels generate energy even on the dull, cloudy days we are all too familiar with here in Ireland. They will convert our roofs, which currently only serve to keep the elements out and the warmth in, into energy-generating assets that allow us to hit our sustainability goals.
Switching on solar and migrating from natural gas
At first glance, the savings of solar may seem small. At one 100,000 sq ft building, a modest solar PV installation is estimated to cost in the region of €33,000-thatinvestment would take nearly nine years to be returned and deliver a reduction in emissions of six and a half tonnes of carbon a year. That's just 3% of our target for a building of that size however it would also yield indirect benefits including reducing the need for gas fired boilers to provide domestic hot water, particularly during the summer months when the building has no space heating requirement.
It's true that this number is dwarfed by the savings we will make by replacing the gas boilers that provide space heating at our facilities with air source heat pumps –it is calculated that, for a 100,000 sq ft building, this will result in nearly 123 fewer tonnes of carbon going into the atmosphere a year. That's 51% of the target for a building of that size.
Harnessing heating and cooling efficiencies
There are savings to be made elsewhere too. We are committed to increasing efficiency and eliminating waste (lights left on in empty rooms or cooling areas that do not require it, for example) and we've switched to LED lighting and are installing monitors and upgrading our Business Management Systems to this end.
We're also planning to install heat recovery in the ventilation system sat our facilities, a move that will deliver a saving of nearly 50 tonnes of carbon a year for a 100,000 sq ft building. With the cost of energy only going in one direction, it's crucial that none of the energy we use to heat and cool our buildings goes to waste.
Laying the foundations for a fossil fuel free future
Heat pumps are incredibly efficient, capable of producing up to four units of heat or cooling for every unit of electricity they consume. Ditching gas also has obvious financial benefits (we all know what's happened to gas prices lately) but installing heat pumps is no mean feat. It takes capital –€122,000, returned over three years –and meticulous planning.
Solar is more than an 'easy win' as we move towards net zero. In the short term, we'll be able to efficiently light our facilities, charge our clients EVs and heat water in the summer. In the long term, it will provide carbon-free power for our heat pumps. That's why switching to solar will form the foundation of Fine Grain's fossil fuel free future.

Read this opinion piece in The Sunday Business Post.

Sean McGuire
Sustainability Lead
Fine Grain Property