COVID and Commercial Real Estate: The Outlook for 2021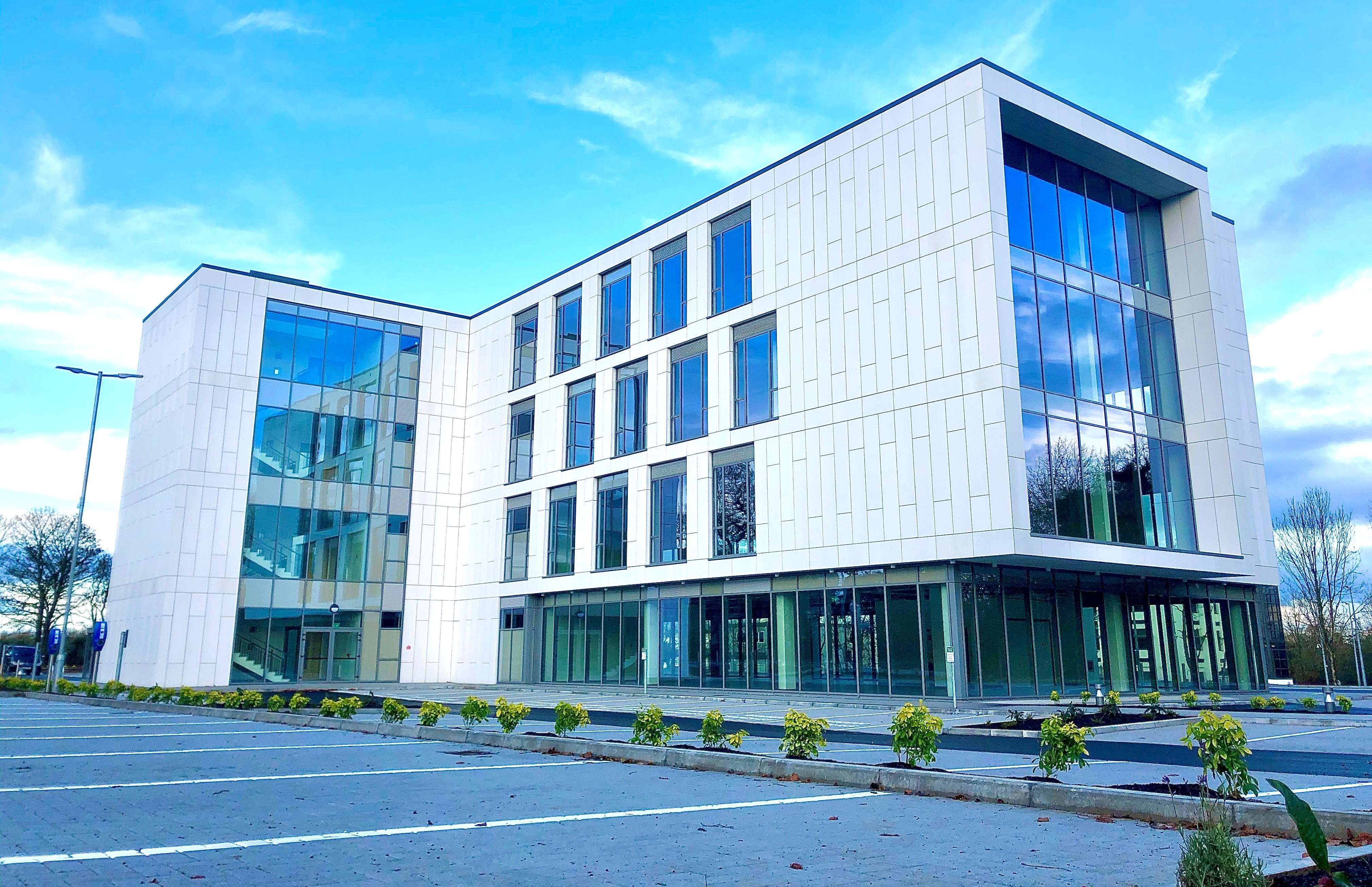 Despite soaring COVID cases across Ireland, the rollout of a vaccination programme is offering hope that normal life may resume in the coming months. Meanwhile, Ireland's talented workforce continues to attract global businesses to choose Ireland as their European hub. For commercial property owners, that means looking at how they can create safe and supportive environments for businesses as they bring people back to the office when the time is right, and manage their continued growth.
What does the future look like for commercial real estate, and how can we work in partnership with our clients to create vibrant community workplaces?
Networking beyond the office
Humans are social animals; building relationships both internally and externally is key to running a successful business, as well as managing individual careers. In a 2020 study by the National University of Ireland, Galway on remote working, the most common challenges people faced were: not being able to switch off from work; difficulties communicating and collaborating with colleagues and co-workers; and poor physical workspaces. That may explain why the majority of people now want to combine working from home and getting back to the office in their post-pandemic lives.
To encourage networking and collaboration, we are building further on our Fine Grain Friends programme, designed to connect our clients and partners to each other. Our network includes 60 clients across close to one million square feet of space across the country. We work regionally with clients and partners in our network including the IDA, trade bodies, local government, and third level institutions, to create communities of like-minded local and international businesses, sparking collaborations that support business development, innovation, and growth.
Green campuses
Environmental concerns are top of the agenda for many workers, particularly the younger cohort, so green workplaces can help organisations stand out in the competition for talent. In 2021, Fine Grain will continue to ensure that any new construction we invest in meets high environmental standards. We also work with clients in our portfolio to offer facilities and create behavioural change that results in a lower carbon footprint, retro-fitting buildings where necessary.
Sustainability has moved from being a nice-to-have in commercial real estate to a core business priority; it makes financial sense for businesses, it helps attract the right people, and of course, it protects our environment.
The future of work
Fine Grain is committed to creating workspaces that bring together wellness-centred design and ease of access to high quality infrastructure. That includes everything from nearby educational institutions to providing showers, lockers, bicycle parking and other end of trip facilities.
The needs of employers across Ireland are changing rapidly. We are listening carefully, and the ongoing evolution of our workplace community combines data-driven decision making with deep knowledge of our clients' needs to achieve the best work environments for their teams.
What's next?
At Fine Grain, we combine our international experience and our local presence to provide flexible, innovative property solutions in locations across Ireland. As global businesses enter another year of trying to expect the unexpected, we will continue to do so. Our experienced team is growing as we invest in Ireland for the long haul. We're looking forward to playing our part in Ireland's recovery and continued growth by creating sustainable workspaces for multinational and domestic employers.