Tech Transformation Holds the Key to Real Estate Asset Management in the New Era of Work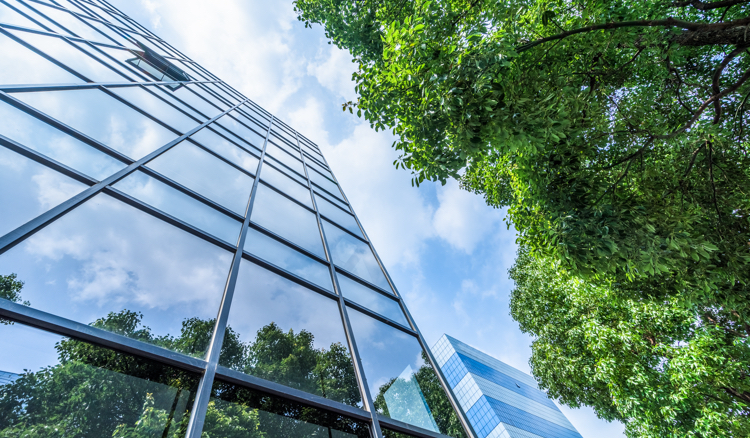 As businesses settle in to 2021, rollout of widespread vaccination programmes has sparked conversations about an end to full-time remote working and a return to the office with various hybrid work arrangements being considered. For real estate asset management companies and property management companies alike, now is the time to plan ahead and look at means of optimising the management of commercial tenancies and the underlying tenant relationships for this new era of work.
While vaccines have spurred a renewed optimism in the business community, they will take time to roll out and distribute, so the current environment of restricted interaction may be with us for some time. Innovative and adapted solutions will be central to a safe return to the office.
Staying close to tenants in the time of physical distancing
How can real estate asset managers remain close to their clients and on the pulse of their needs in this time of physical distancing? How can the property and real estate sectors adapt to providing customer-centric services while upholding distancing best practices? Technology is playing an enormous role in transforming this traditionally hands-on sector into a digital-led one.
Reimagining workspaces
It is now essential that real estate asset managers maintain ongoing interaction with individual tenants about the changes necessary to facilitate social distancing. These might include keeping buildings open longer to facilitate flexi-time; establishing a booking system for shared spaces; reconfiguring areas to optimise teamwork while reducing risk and sharing innovative ideas like turning what was once a smoking area or overflow parking into an outdoor meeting space. At Fine Grain Property, we have a proven track record of delivering high-specification workspaces developed in collaboration with clients and with employee satisfaction in mind.
Virtual viewings and Augmented Reality (AR)
It is certain that international travel will be limited for the foreseeable future with domestic travel allowances subject to the varying stages of the Covid-19 plan. Fortunately, new technological solutions enable remote viewings and these can be imperative to closing deals. Virtual Reality applications can allow prospective tenants to travel through and view sites remotely. With 360-degree visibility, clients can get a true feel for a property without having to set foot in it. While most tenants will want to visit a space at least once before committing, VR and AR can reduce the number of onsite meetings needed significantly.
Managing maintenance
Building a long-term, collaborative relationship with tenants is key. Maintenance issues can for instance, be handled through an online service desk where tenants can log tickets and detail requests. This is an efficient way to manage both reactive and planned preventative maintenance, to meet the needs of clients and ensure excellence of service. The data collated as a result can also prove very valuable, particularly when integrated with a broader ecosystem of inventory management, accounts payable and financial planning and analysis tools.
Creature comforts
A thoughtful, well-designed and managed workspace can help with employee retention. Tenants increasingly want full control of their premises at their fingertips – from temperature and lighting controls to air conditioning, ambient features and utilities, as well as service bookings – technology promises to optimise the client experience. These solutions can also go hand-in-hand with the integration of renewable technologies - a centralised Client Relationship Management tool with digital dashboards enables tenants and property managers to monitor energy conversion and usage, and optimise air quality.
Tenant engagement
Communication with businesses in commercial offices will be more important than ever for real estate asset managers in the post-Covid world. Tenant engagement can and will move online. As new health and safety protocols will likely be in place, education will be key in ensuring they are implemented correctly. A weekly or monthly e-newsletter can update tenants on community news and information or upcoming changes; webinars are a useful tool to familiarise tenants with the introduction of new initiatives; while the ubiquitous Zoom call can be used for informal check-ins.


Leveraging proptech to increase efficiency
Infrastructure managers should look to automate both how they invoice clients and how they pay their own suppliers. Procurement and Logistics will be under increased scrutiny as all businesses seek to minimise overheads and get back on their feet. There are a multitude of cost-effective options for digitising your finance function, which not only offer savings but also promise a greater degree of transparency across your operations.

With an online system, it's easy to see where cost overruns are happening and project costs arising with greater accuracy, as well as ensuring payments are coming in on time. With profit margins in 2021 and beyond likely to be tight, an investment in technology now can result in significant savings down the road.

It is however crucial to maintain a personal touch when moving these services online. Commercial tenants will want to feel reassured and well looked after as they return to their offices. Maintaining regular contact, answering their questions promptly, and providing comprehensive onboarding to any new tools will be crucial to their success and to tenant satisfaction.

The opportunities offered by proptech are colossal and the sector really must embrace this innovation in order to anticipate, meet and exceed evolving consumer demands in this new era of work. In a post-pandemic world, businesses will be defined by their agility and success will hinge on the ability to balance the tech transformation with top quality client service.