Fine Grain Property's climate targets validated by SBTi
Press Releases
|
Sustainability
|
The Fine Grain Way
Posted by
Fine Grain Property
on 22 Sep, 2022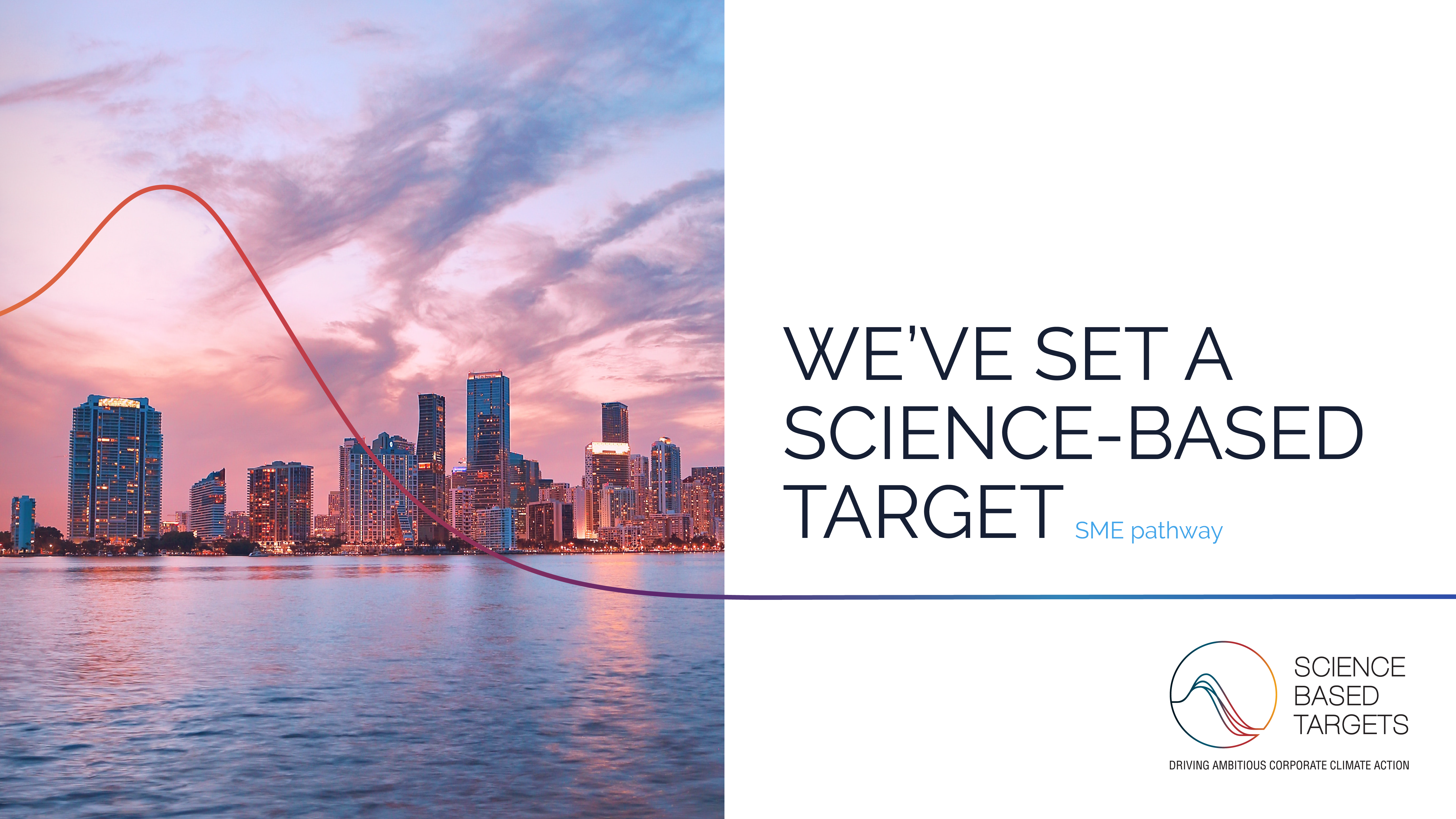 Fine Grain Property's ambitions to at least halve its carbon emissions by 2030 and become net zero by 2050 at the latest have been validated by the Science Based Targets initiative (SBTi).

SBTi validation confirms that the steps Fine Grain is taking to cut emissions are consistent with current scientific thinking on the initiatives needed to limit global warming to a maximum of 1.5°c and avoid the most catastrophic effects of climate change.

The SBTi initiative is a collaboration between CDP, the United Nations Global Compact, World Resources Institute (WRI) and the World Wide Fund for Nature (WWF) and one of the We Mean Business Coalition commitments.

"We are making giant leaps towards decarbonising our operations, nurturing biodiversity throughout our properties and encouraging people to make more sustainable choices," says Sean McGuire, Sustainability Lead at Fine Grain Property.

"SBTi validation confirms that we are making a difference in building more sustainable futures for us all. As corporate leaders of the low-carbon transition, this is a genuine effort to make things better, ensure our assets are more sustainable and leave the planet in a better state for the next generation."

Fine Grain is undertaking a portfolio-wide energy-use audit to eliminate waste and optimise efficiencies. Initiatives include conversion to LED lighting (delivering a 70% cut in energy use for lighting) and installation of solar panels, heat pumps, heat recovery technology and super-efficient air conditioning.

The SBTi is a global body enabling businesses to set ambitious emissions reductions targets in line with the latest climate science. The body defines and promotes best practice in science-based target setting, offers resources and guidance to reduce barriers to adoption, and independently assesses and approves companies' targets.