Fine Grain Property Appoints Industry Veteran to its Board of Directors
Workplace Communities
|
Press Releases
|
Investments
Posted by
Fine Grain Property
on 24 Feb, 2021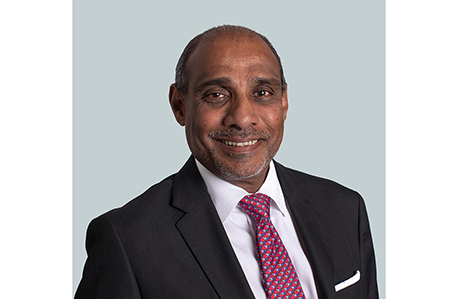 Fine Grain Property, an Irish-owned international commercial real estate investor and operator, announced today that it has appointed Lionel Alexander to its board of directors.
Lionel, who served on the board at IDA Ireland for nine years, has significant experience of driving business growth for multinational corporations and indigenous Irish businesses.
He spent more than 30 years with global tech giant, HP, both in Singapore and Ireland that culminated in his role as GM, overseeing their substantial operations and investments in Ireland. In addition, Lionel has a rich history of board appointments, including as President of the American Chamber of Commerce, and board member of the Irish Business and Employers Confederation (IBEC).
Most recently, Lionel completed a five year term as Chairman of the Institute of Technology, Tralee, where he oversaw the amalgamation with Cork Institute of Technology to become Munster Technological University.
Ron Bolger, Chairman of Fine Grain Property, said: "We are delighted to have Lionel join our board. With his extensive background in advancing commercial and technical innovation in Ireland and globally, Lionel brings clear strategic direction as we continue to grow the success of the business."
Fine Grain Property buys, builds, and repositions properties across Ireland to provide workspaces for global and Irish employers, carefully selecting locations with access to good infrastructure, close to third level educational facilities, and where there is a deep pool of talented people.
Lionel Alexander, as the newest member of the Fine Grain Property board, said: "I'm delighted to join the Fine Grain Property board. Fine Grain Property is a long-term, patient investor, creating commercial real estate that is designed to support the development of advanced building solutions for international and domestic employers across the country."
Fine Grain Property operates business parks in Athlone, Cork, Dublin, Galway, Limerick, Maynooth and Shannon and its properties are home to more than 60 clients from large international and domestic businesses.