Fine Grain Property acquires Waterside at Citywest Business Campus
Workplace Communities
|
Press Releases
|
Investments
|
Clients
Posted by
Fine Grain Property
on 15 Feb, 2023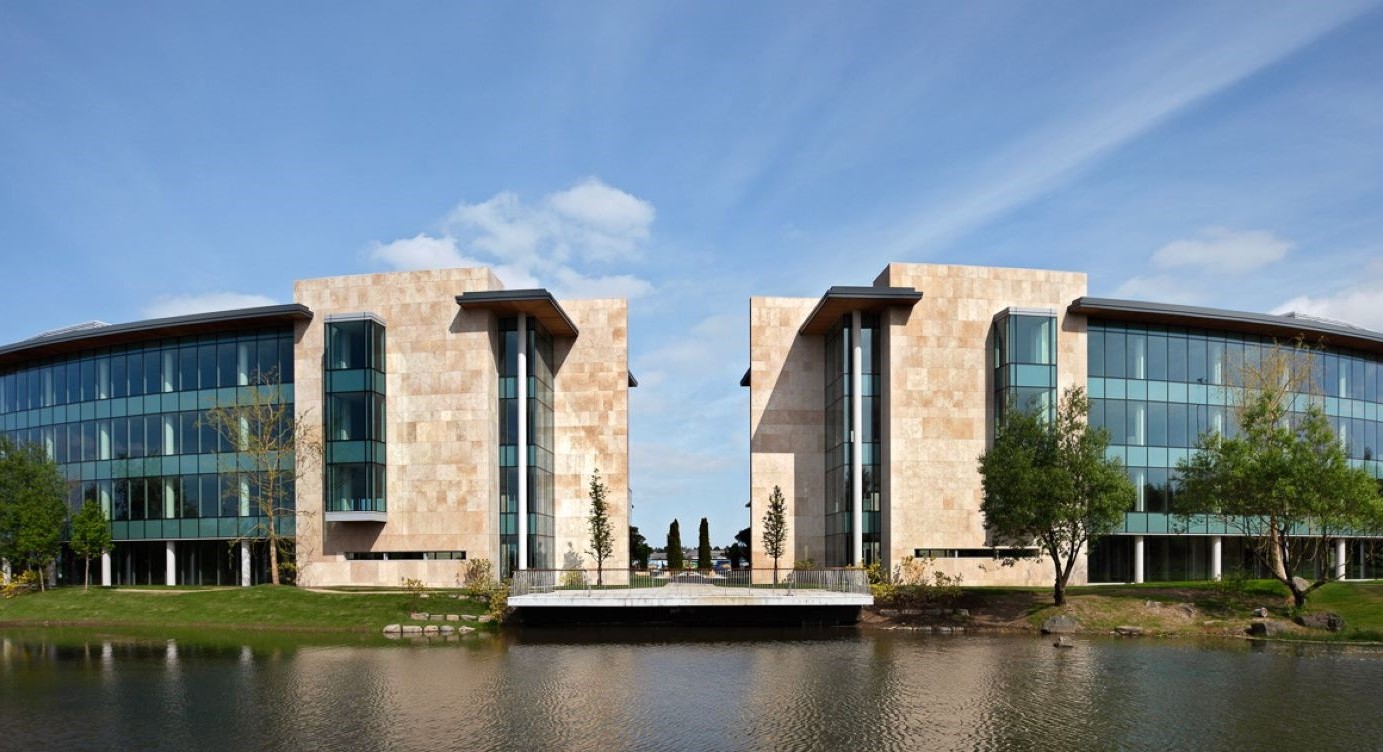 Fine Grain Property has acquired Waterside at Citywest Business Campus from IPUT Real Estate and Davy Waterside Investment Fund ICAV
Dublin, Ireland, February 17, 2023: Leading Irish real estate investor and operator, Fine Grain Property, has acquired Waterside at Citywest Business Campus.
Waterside is a 15-acre campus comprising c. 219,281 sq ft across five modern office buildings and brings the total floorspace in Fine Grain's portfolio to 1.2 million sq ft. Current occupiers at Waterside include Fidelity Investments, SAP, Glanbia and Hidden Hearing.
The wider Citywest campus covers more than 350 acres and provides office space for over 200 Irish and international businesses, including Adobe, Pfizer, AbbVie, Roche, Bausch Health, Sanofi, GSK, Orpea Group, Miele and Sony. It also boasts a mix of retail, leisure and residential space and is home to more than 8,000 people.
"Fine Grain builds success for its clients by enabling great workplace communities," said Fine Grain's Real Estate Director, Damien Kilgannon.
"Waterside is an excellent addition to our nationwide workplace community with its quality properties, and strong FDI and indigenous Irish businesses. Superbly located, with links to Dublin City University and University College Dublin, Waterside offers access to a deep pool of talent that has successfully attracted top companies to the campus over many years. We look forward to working with our new client companies in Waterside to provide an excellent service and facilitate their future growth in the campus," said Kilgannon.
"The acquisition of Waterside marks Fine Grain Property's largest investment to date bringing total investment in business parks across Ireland to more than €290 million," said Fine Grain's Finance Director, Kevin Mahony.
This acquisition is the first investment from Fine Grain Property's third fund, FGPO Ireland Fund III.
"We have the team, the network and the capital to grow our portfolio, and will be investing in this growth over the next 12-18 months. We are currently seeking new investment opportunities - through a focus on the right locations, strong covenants, adding value through proactive asset management and driving income certainty, we seek to deliver long term, consistent returns for our investors," said Mahony.
IPUT Real Estate and Davy Waterside Investment Fund ICAV were advised by Savills throughout this transaction.
View more about Westpark Innovation Campus here.

For further information please contact:
Karen Mulligan, Business Development Director
e: karen.mulligan@finegrainproperty.com
About Fine Grain Property
With over 15 years' experience and a portfolio of properties across Ireland, Fine Grain Property is an Irish-owned international commercial real estate investor and operator, with a total investment of €290 million. Its portfolio consists of 1.2 million square feet of commercial real estate hosting more than 65 clients from large international and domestic businesses.
The Fine Grain Property team partners with clients to create great working communities. This helps big name businesses attract and retain talent, boosting employee engagement to drive productivity and business success. Fine Grain Property delivers solutions for your real estate needs, allowing you to focus on your business.