Northern Trust - Exponential growth for a global company in Limerick
Limerick
|
Workplace Communities
|
Blog
|
Clients
Posted by
Fine Grain Property
on 22 Jun, 2021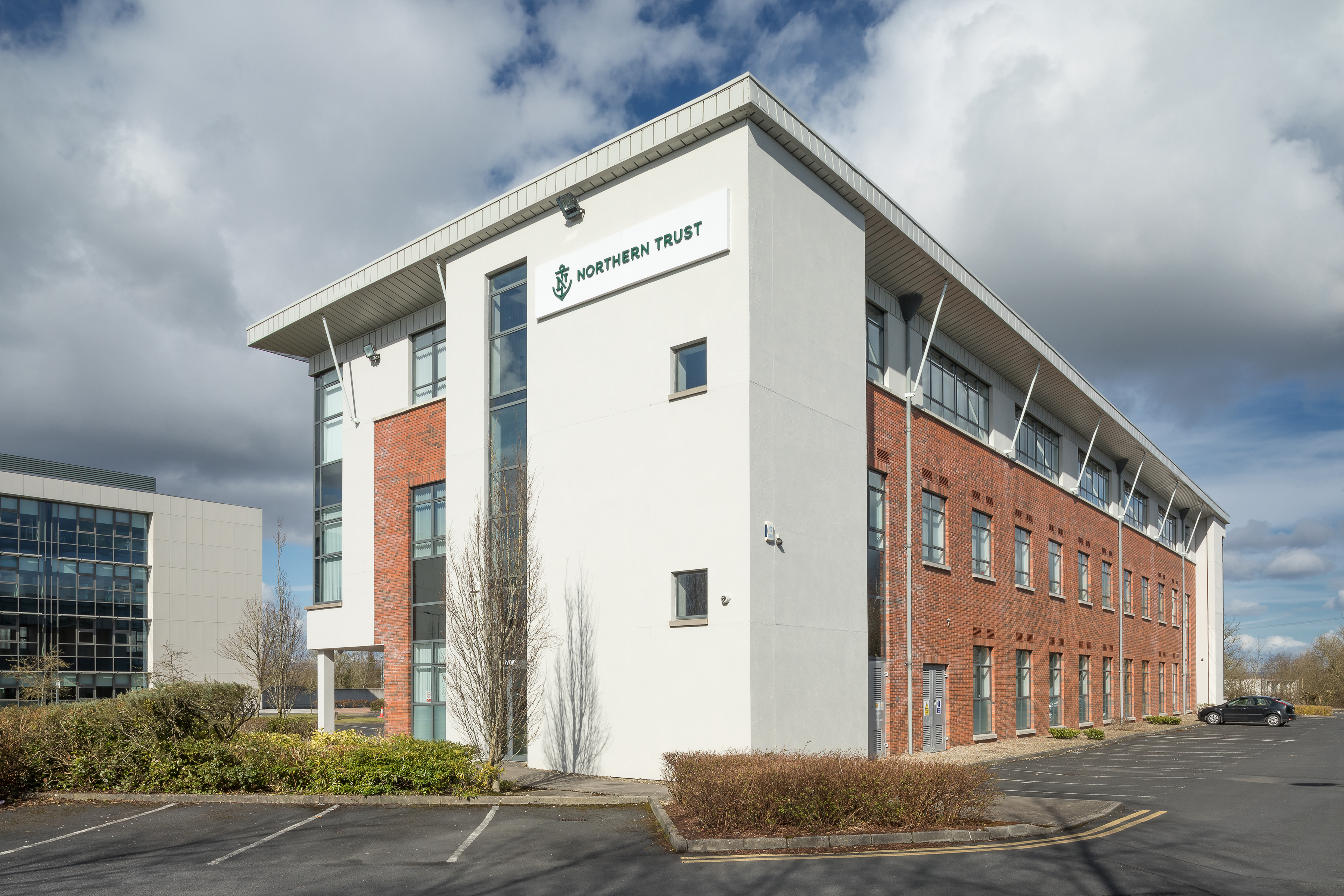 Northern Trust employs around 21,000 people worldwide. It opened an office in Dublin in 2000 that quickly grew from 150 staff to 600 and began looking at other parts of Ireland where it could develop a satellite office. Working with IDA Ireland, Northern Trust chose Limerick. In 2008, the global financial institution had one office employing around 100 people in the city. Today, they have 1,400 people between their two Limerick offices.
Catherine Duffy, General Manager at Northern Trust Limerick, who has worked with Northern Trust for 32 years, was tapped to lead the Limerick operation from its inception. The journey since 2008 has seen a small satellite office grow to a point where 52 business units operate out of its two sites in Limerick. She said: "What that means is that we can provide a full career path for people under one roof. You can gain experience in different areas, grow and learn. Headquartered in Chicago, we have big offices in London and Bangalore as well as Dublin, so whether people want to stay local or move around, we can facilitate it."

Partnership and collaboration with third-level institutions
For Northern Trust, a core benefit of locating in Limerick is the full support of and partnership with the local universities: the University of Limerick (UL), Limerick Institute of Technology (LIT), and Mary Immaculate College (MIT) produce excellent graduates across a wide range of disciplines that are crucial to the company's continued growth and success in Ireland.
Catherine said: "Proximity to the University is part of the magic. Our senior leaders from headquarters are always brought to UL to meet with people like the President or the Dean of the Business School. We work together so that students graduate with the skills organizations need. If we ask them to put on a new course or to tweak a course, they can work with the universities on that and they make it happen."
At UL in particular, the co-op program where third-year students complete a six-month placement with a relevant business has been a huge benefit. Starting with two co-op students and then four, the company now takes approximately 42 students on placement each year, with around 30% of those who do so coming back to join the company on a permanent basis after they graduate.
Catherine said: "Very quickly, they get into doing real work with clients and they're missed when they're gone. Teams have grown through it."
Creating contentment at work with the right facilities
Northern Trust aims to provide a top-class environment for its employees through working with Fine Grain Property. Catherine said: "When people come to work with us, it's really important for us to have the right space. Both Plassey and City East have lovely canteens, great car parks, bright offices, and nearby walks you can do at lunchtime without getting into your car. We've also introduced gyms with machines and weights - they're small but they have worked really well."
With employees coming from 12 surrounding counties, car parks and bike sheds were important to Northern Trust. Working closely with Fine Grain Property, staff have easy access to plentiful parking as well as bike sheds and bike racks installed that are secure for those who live nearby.
Asked what she would tell people who are considering coming to live and work in Limerick, Catherine said: "For people who don't want to compromise between an ambitious career path and an affordable, family-friendly lifestyle, Limerick is a fantastic choice."
Colin MacDonald, Founder and CEO of Fine Grain Property, said: "We're really proud to partner with Northern Trust. For us, they are a clear example of how a company can grow its Irish offices by investing in locations that have access to facilities like the fantastic universities and infrastructure like the nearby Shannon Airport. We look forward to working with Northern Trust as they continue to grow."